Bio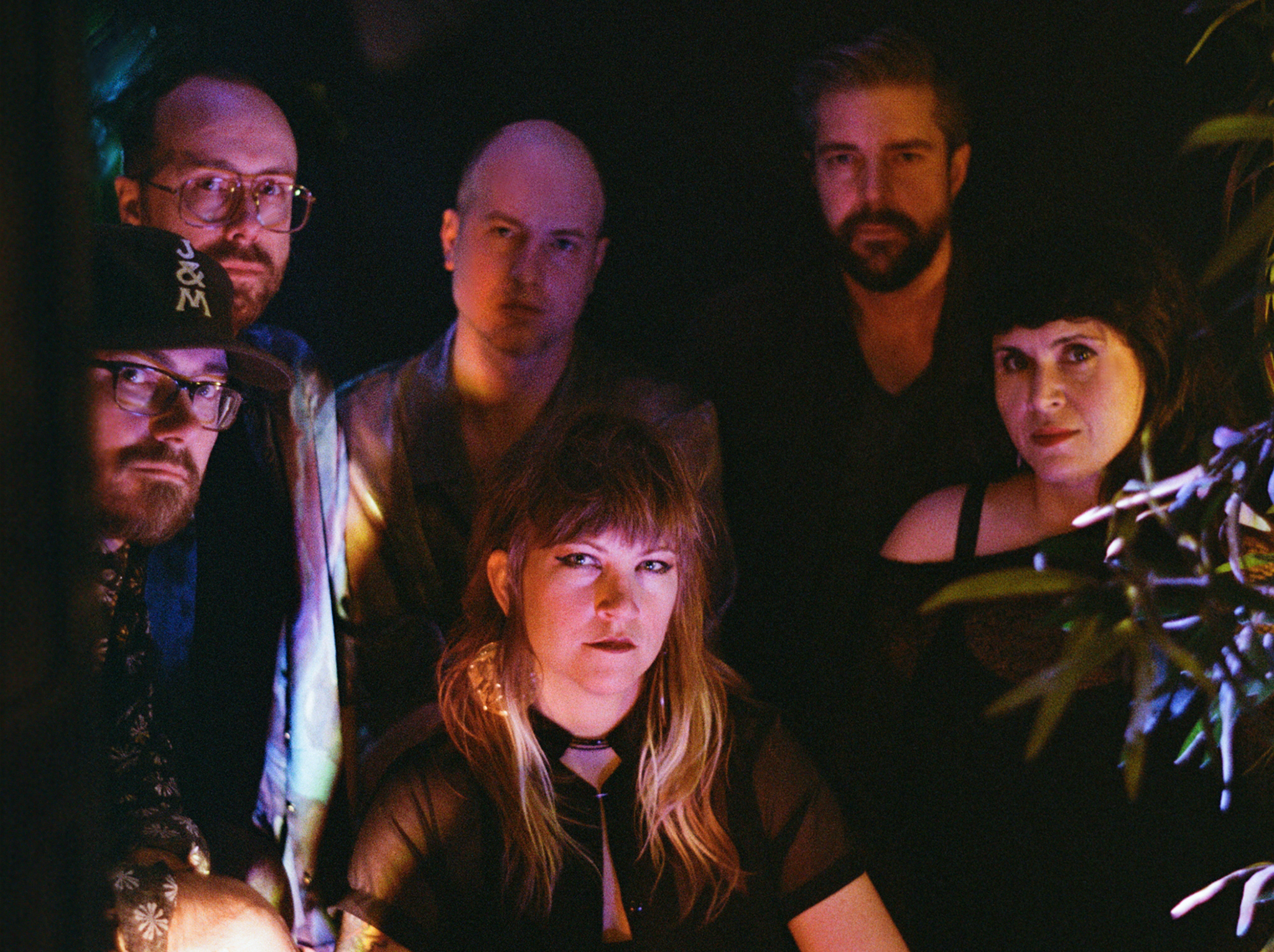 "The lyrics are sad but the music is sweet," sings Anna Mernieks on the final track of the new Beams album before co-front woman Heather Mazhar comes in for the chorus, their voices combining to strike exactly the bittersweet balance the lyrics describe. It's a fitting line given that Beams is a band that's embraced contrasts from the start—even their name has opposing connotations, calling up images of something both solid and permeable, light and dark.
With Teach Me To Love, their second full-length album and follow-up to 2015 John McEntire (Tortoise, Yo La Tengo, Broken Social Scene) recorded 7", The Gutters and the Glass, the band is in full command of their contradictions. Recorded at Toronto's Union Sound Co by Ian Gomes (Hooded Fang, Odonis Odonis) Teach Me To Love's ten songs are subtle and spacious in their arrangements, while at the same time Beams' seven members bring a propulsive energy to everything they play. The results are catchy as hell and full of, not nostalgia, but a longing for something you know you can never have, like always wanting to be in the country when you're in the city, and the other way around.
Toronto-based Beams have been winning overcrowds across North America with their hard to classify sound for the last five years. Led by Mernieks and her banjo, the band is usually called some variation of country or bluegrass, (a natural conclusion to come to, considering there could be a mandolin, lap steel, singing saw and several band members wearing plaid on stage at any given time during a Beams set), but they have a certain Kate Bush, Joanna Newsom-like otherworldliness that's made them impossible to fit neatly in one category.
Teach Me To Love finds Beams much more at home in the realm of psych folk, a genre whose dual nature manages to encompass the sprawling beauty of these new songs. Mining her experiences and her imagination in equal measure, Merniek's lyrics turn the everyday into the unbelievable, blurring reality, but only at its edges. "My Second Time At The Mountains" wonders if you can ever experience a "first" again, whether it's the awe of seeing mountains for the first time, or the way you loved someone in the beginning. "Apartment In My Head" is a spiralling, sinister tune propelled by Merniek's banjo, which plucks prettily as ever but brings with it a sense of deep foreboding, calling to mind acts like fellow Torontonians Timber Timbre, who evoke a similar sonic atmosphere.
"Beams' strength is their restraint, employing just enough singing saw, just enough plucking, just enough mystery in whimsical lyrics," Julia LeConte wrote in her four-star review of their 2013 debut album Just Rivers recorded by Peter J. Moore (Cowboy Junkies, the Sadies). The arrangements on Teach Me To Love are truly accomplished, a testament to the musicianship of each band member, who are practiced at leaving elbow room for each other in the music, if not in the band van. Brothers Dave and Keith Hamilton on mandolin and singing saw/vibraphone respectively, bring texture and personality, Mike Duffield's relentlessly excellent drumming, alongside Craig Moffatt on bass, acts as both backbone and pulse, supporting everything while driving it forward, and Martin Crawford's guitars lift the songs just as high as Mernieks' and Mazhar's weightless harmonies.
This latest offering is a versatile, ambitious album that sounds right anywhere, whether it's first thing in the morning on your subway ride to work, on a late night long distance drive, or live,in a bar, on the dance floor. Because, for all their subtleties and complexities, Beams is also a band that will make you want to dance.